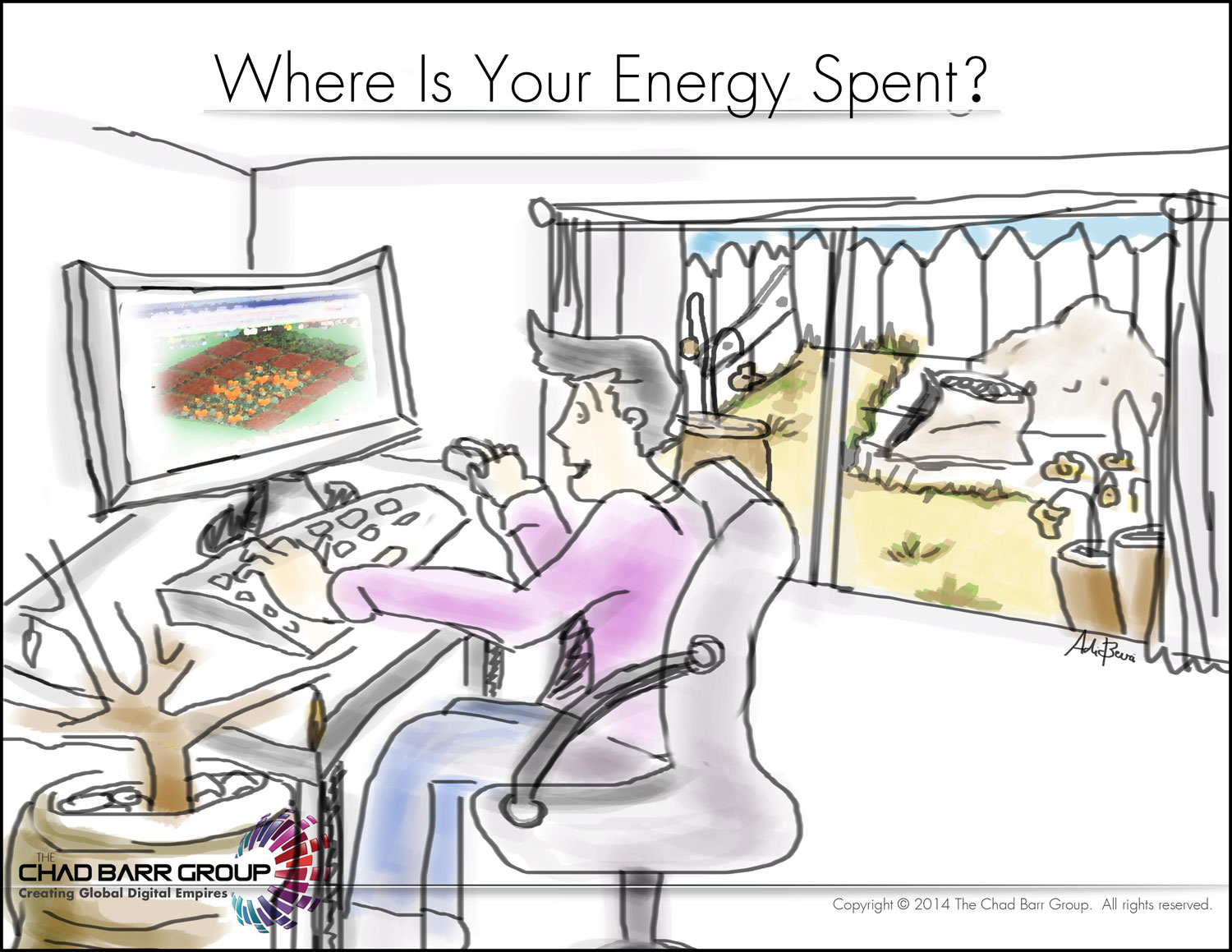 This week's reflection point:
Are you among those who are spending their precious time farming digital landscapes while your physical landscape and your wealth are withering away? Are you making friends and interacting with imaginable avatars while missing opportunities to meet with real buyers who need your help? Are you investing your energy in busy work rather than take action in activities that impact your life, business, those around you and your clients?
Guess what? You are not alone.
Here are the top 5 activities I'd suggest you embrace and execute:
Create and publish content
Innovate new offerings
Present your insights
Improve yourself and your clients
Meet buyers you can help
Your energy is finite. Use yours wisely.
This week's tip: One of the simplest yet most effective tools I use and recommend is the calendar. Treat your calendar as sacrosanct. Schedule and take action on all the tasks you have committed to execute. This is how the landscape your dream of becomes the one you innovate and create.
Raising the Barr is a weekly memo, which is always pithy, powerful and succinct. It focuses on innovative ideas by maximizing your life and business while leveraging strategy, content, technology and the web, to help you transform the success.
You may subscribe and encourage others to subscribe by clicking here.
Privacy statement: Your email address is never shared with anyone for any reason.
Check out my podcast series called Raising the Barr on iTunes.
If you'd like to reach me email: [email protected]
or call my direct line: 440-715-5247
https://www.thechadbarrgroup.com
© Chad Barr 2015. All Rights Reserved.