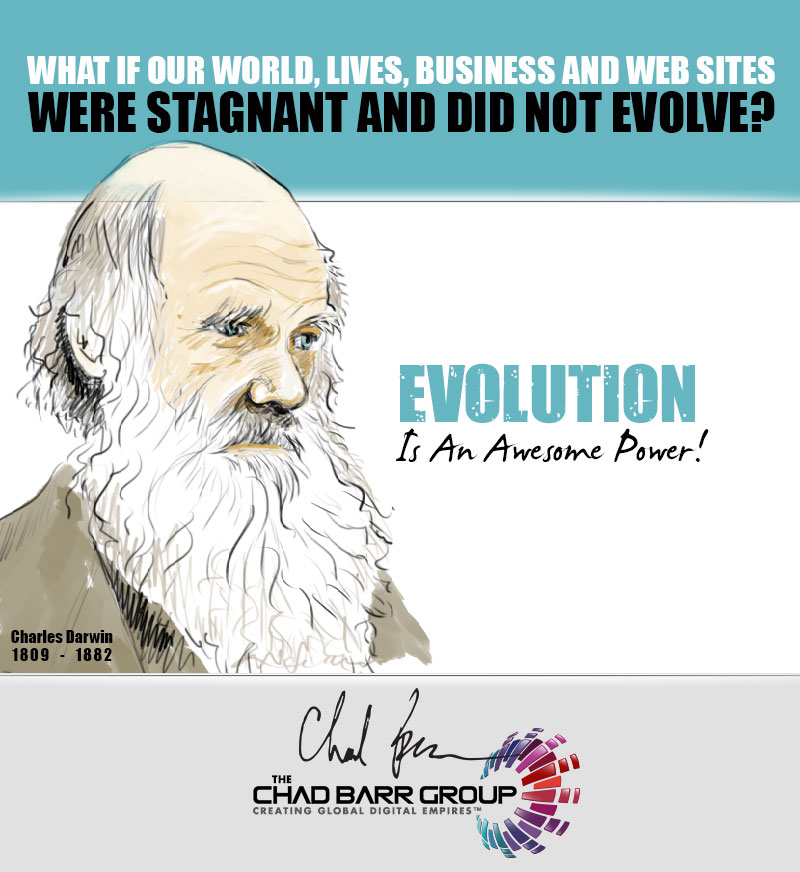 This week's reflection point: I've been saying for years that evolution is an awesome power and especially when it comes to your web presence and its content.
An idea, when captured, may become a tweet. A collection of tweets may become an article. A collection of articles may become a book. A book may transform itself into multiple presentations and workshops. And all these concepts, when effectively repurposed, will produce an overabundance of new products, services and more content.
So what's your next idea?
This week's tip: Start evolving your content and you will transform your business.
Raising the Barr is a weekly memo, which is always pithy, powerful and succinct. It focuses on innovative ideas by maximizing your life and business while leveraging strategy, content, technology and the web, to help you transform the success.
You may subscribe and encourage others to subscribe by clicking here.
Privacy statement: Your email address is never shared with anyone for any reason.
Check out my podcast series called Raising the Barr on iTunes.
If you'd like to reach me email: [email protected]
or call my direct line: 440-394-8004
https://www.thechadbarrgroup.com
© Chad Barr 2015. All Rights Reserved.