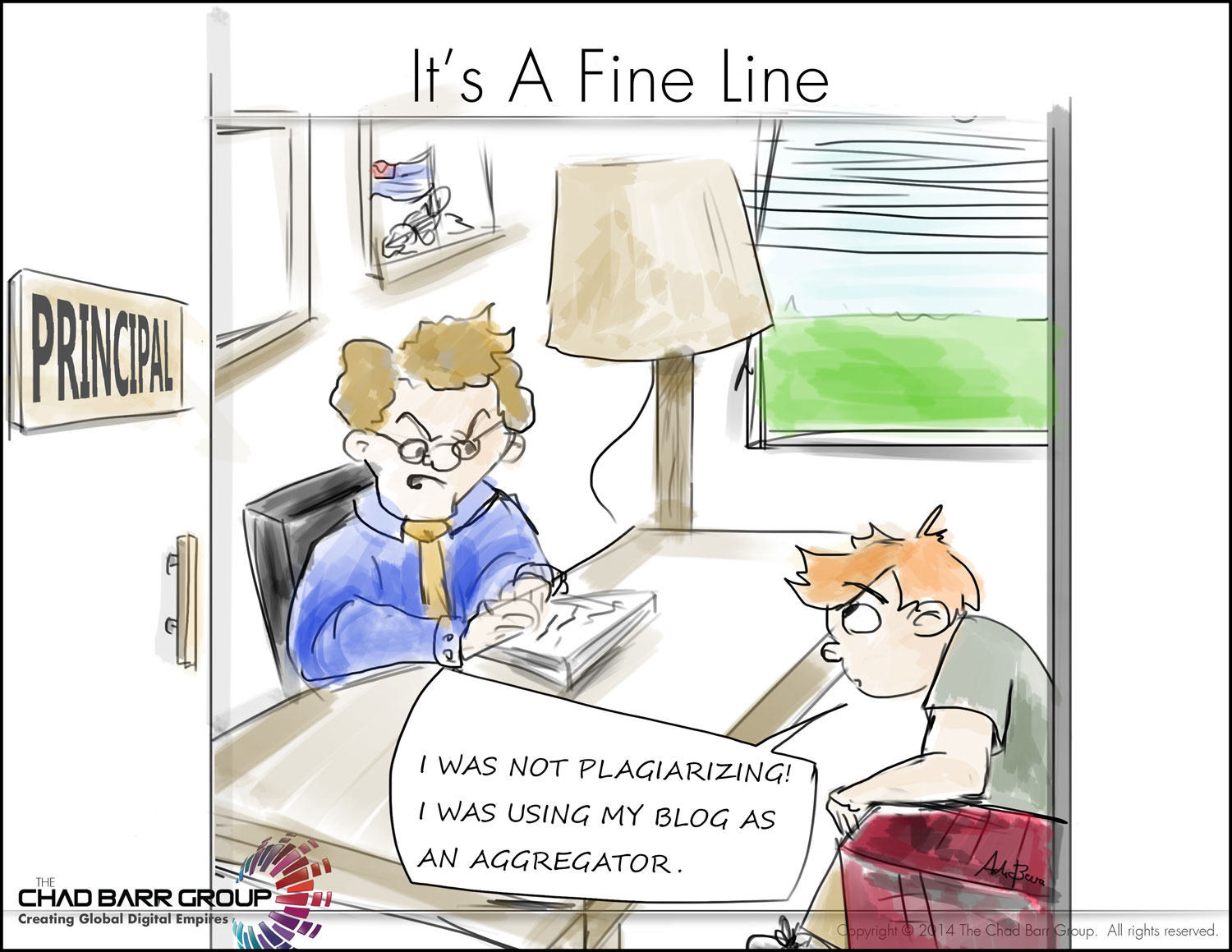 This week's reflection point: A while back, in my Proper Attribution Please article, I shared with you the story of my daughter's seminary sermon being plagiarized.
There has been a trend, where individuals using their blogs and social media platforms, share content written by others. I don't have an issue with this practice as long as proper attribution is given. If your objective is to strengthen your thought leadership, I suggest you use your own unique thoughts and reduce your usage of others' published ideas.
The issue I do question is when individuals share such content without the proper attribution or under the false pretense that they are providing value by being an aggregator of others' content and ideas.
The web makes this extremely easy to do. However, I find this practice not only unethical and it has nothing to do with aggregating but everything to do with plagiarizing.
This week's tip: Develop your own unique content so you may proudly share with others and increase your reach and thought leadership.
How do most thriving entrepreneurs achieve web presence success? Get The Bridge to Web Success eBook & find out.
© Chad Barr 2015. All Rights Reserved.