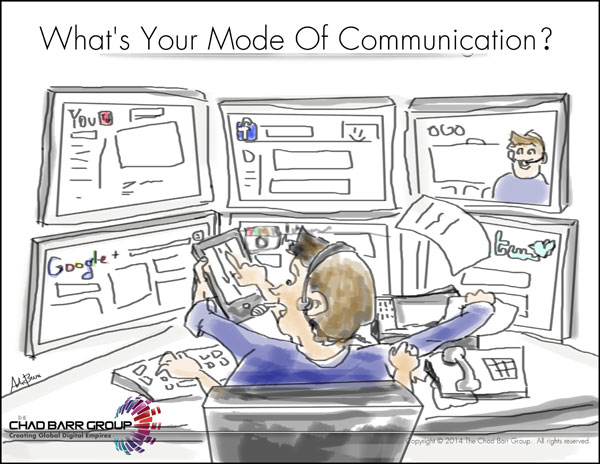 This week's reflection point: I've come to realize that my son rarely answers when called on his mobile phone but always replies to texts. Similarly, I've observed that some of my clients prefer to communicate via phone, some primarily by email, others, when possible, in person, or via text, some via the social media platforms, and many via Skype, Google hangouts and the like.
It's obvious that individuals have many different partialities as to the way they like to communicate.
Therefore, I recommend that you embrace and enable as many modes of communication available to you that fit the preferences of your target audience.
This week's tip: How easy is it to connect with you? Are you communicating and leveraging the many varied channels available to you?
How do most thriving entrepreneurs achieve web presence success? Get The Bridge to Web Success eBook & find out. 
© Chad Barr 2014. All Rights Reserved.