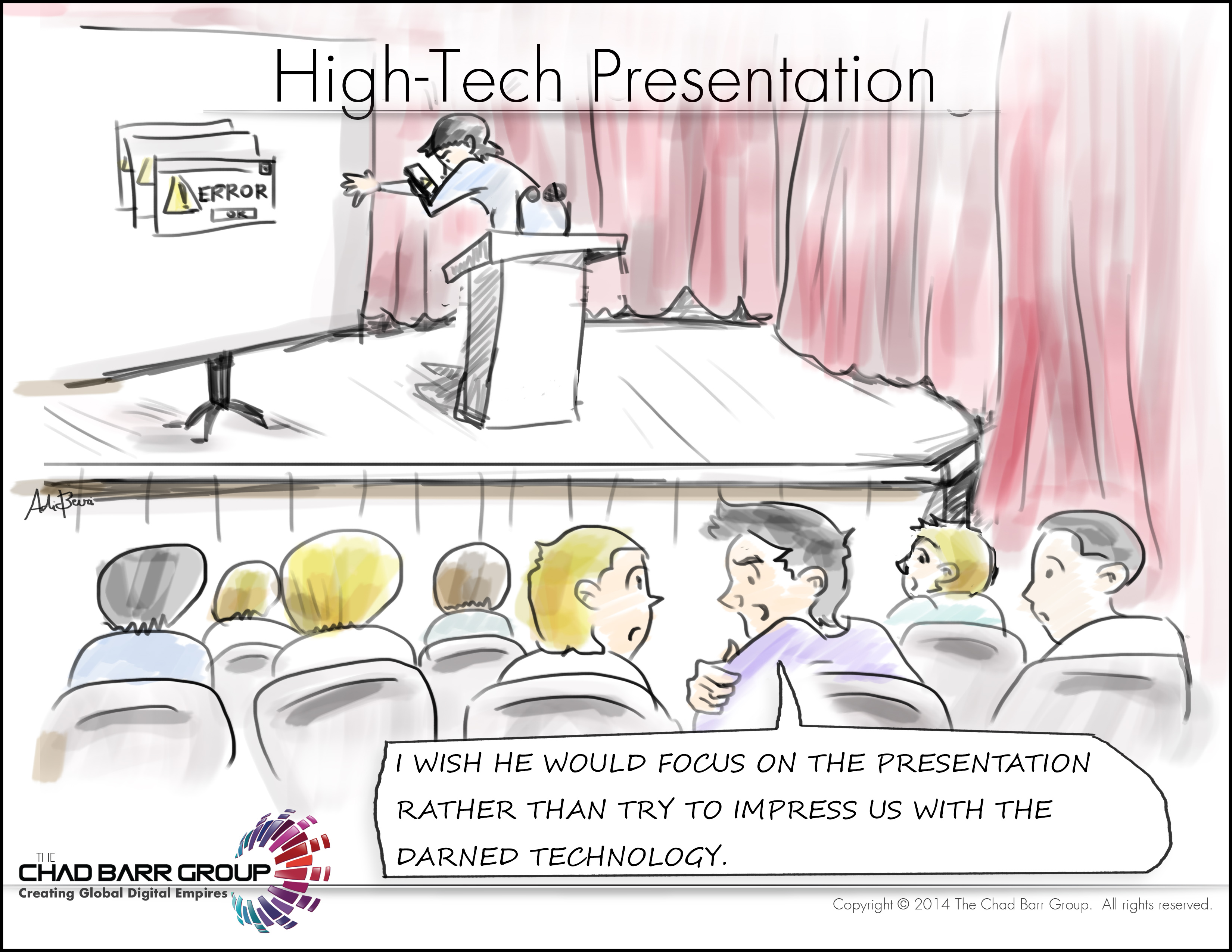 This week's reflection point: Have you ever attended a speaking presentation where the presenter was struggling while trying to get the technology to work rather than focus on his or her presentation? I have to admit that I have sat through several of those.
Why is it so many get caught up in trying to impress the audience with their technical savvy rather than focus on delivering their powerful message?
Today, I am delivering a presentation to the Pittsburgh Consulting Community and as I was reviewing my notes it occurred to me that I had better not make the same mistake that I preach about.
This week's tip: Technology is a great enabler. Use it wisely. Let it complement, add value and support what you do, rather than the other way around.
Raising the Barr is a weekly memo, which is always pithy, powerful and succinct. It focuses on innovative ideas by maximizing your life and business while leveraging strategy, content, technology and the web, to help you transform the success.
How do most thriving entrepreneurs achieve web presence success? Get The Bridge to Web Success eBook & find out. 
© Chad Barr 2014. All Rights Reserved.