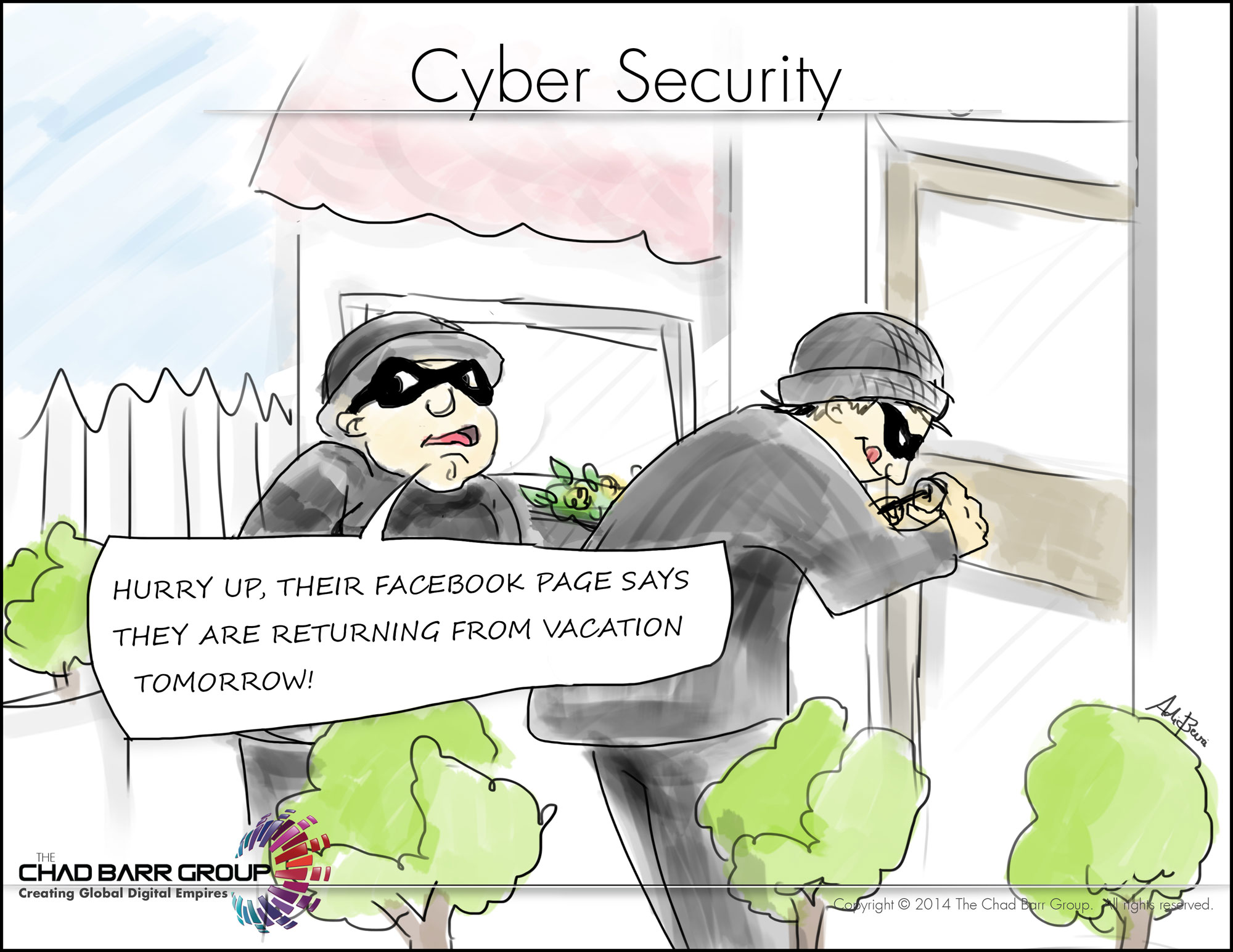 This week's reflection point: At the time I am writing this article, Sony Pictures is in the news going through a security and data breach nightmare. Unfortunately, Sony is not alone as they follow a long list of companies that have been hacked and exposed to serious breaches of data. Companies such as: USPS, Kmart, Home Depot, P.F. Chang's, JP Morgan, Staples, Target, and the list goes on.
There is much for these cyber hackers to gain and it does not rule out attacks on smaller organizations, entrepreneurs and individuals. Identity theft has been consistently on the rise and I am dumbfounded by the lack of awareness or risks many entrepreneurs take online or offline.
It was recently reported on the local news that a couple's home was burglarized when they posted their vacation photos on Facebook with their return schedule back home. What in the world were they thinking?
A colleague of mine, a security expert, was dining at the airport with his entire gear parked behind him. Some kind of security that is!
I know of several clients of mine that leave their laptop open in their hotel room while they are out and about. It would not take much effort for one to enter their cyber world exposing their personal and business data.
This week's tip: Like heart attacks, lack of cyber security is a silent killer. Whether it's your business platforms or your personal data, you must protect and guard them. Talk with an expert.
How do most thriving entrepreneurs achieve web presence success? Get The Bridge to Web Success eBook & find out. 
© Chad Barr 2014. All Rights Reserved.