Raising the Barr is a weekly memo, which is always pithy, powerful and succinct. It focuses on innovative ideas by maximizing your life and business while leveraging strategy, content, technology and the web, to help you transform the success.
This week's reflection point: Last week I shared the key insights I gained from my first day meeting with my global growth circle. Today I would like to share additional take-aways from my second day's meeting:
All growth isn't profitable.
Our life's story is priceless and contains great wisdom and insights, successes, and overcoming adversities examples. Pull out the gems and share with others.
Promote ourselves shamelessly and provocatively. For example: since my brand is about digital space strategy, I could easily say that if 1 + 1 = 2, then 1 + Chad = 2,500!
Develop acronyms and provoke with substance. For example: Since SEO stands for Search Engine Optimization, I could write about Silly Endless Obscurity.
Collect interesting stories and statistics to incorporate in our writing and speaking.
When identifying and clarifying our brand or helping our clients identify theirs, fill in the blank in the following sentence: "I am the go to person for _______.
Create a distinction rather than a differentiation in our work.
What vibes are we giving to our clients?
Evaluate and improve the questions we ask at the end of our presentations to entice the audience to stay in touch with us and become a client.
Ask our team these questions:

What will make you happier?
As we grow and attract new clients and team members what can we do better?

When reviewing our team's performance ask myself whether they failed, met or exceeded my expectations and that of our clients.
To overcome challenges first determine the ideal future state and then the quickest and easiest way to het there.
To change one's behavior, find out what's in their best self interest and reinforce with that behavior.
Since behind every business objective there is a personal objective, ask our prospective clients: "What does this project means to you personally?" or "When we work together what do you want out of this project?"
Keep reminding our clients of their successes and solicit testimonials and referrals.
The Global Growth at the fabulous Square Restaurant in London: Guido Quelle, Suzanne Bates, Bart Sayle, Chad Barr, Alan Weiss, Phil Symchych, Stephen Gaffney.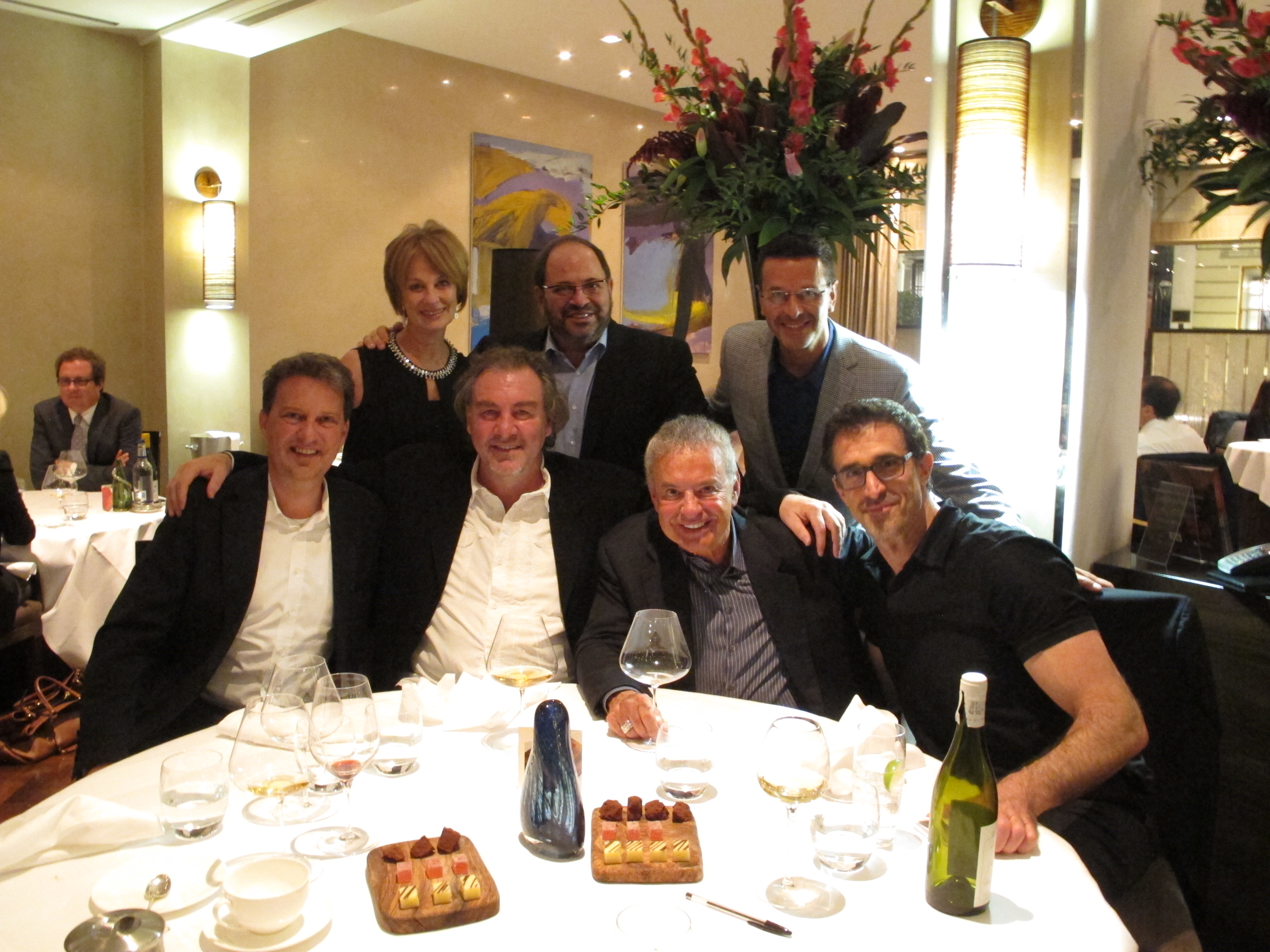 This week's tip: Keep surrounding yourself with remarkable people and genius talent. It will enrich the quality of your life and generate astonishing results.
You may subscribe and encourage others to subscribe by clicking here.
Privacy statement: Your email address is never shared with anyone for any reason.
Check out my podcast series called Raising the Barr on iTunes.
If you'd like to reach me email: [email protected]
or call my direct line: 440-394-8004
https://www.thechadbarrgroup.com
© Chad Barr 2014. All Rights Reserved.