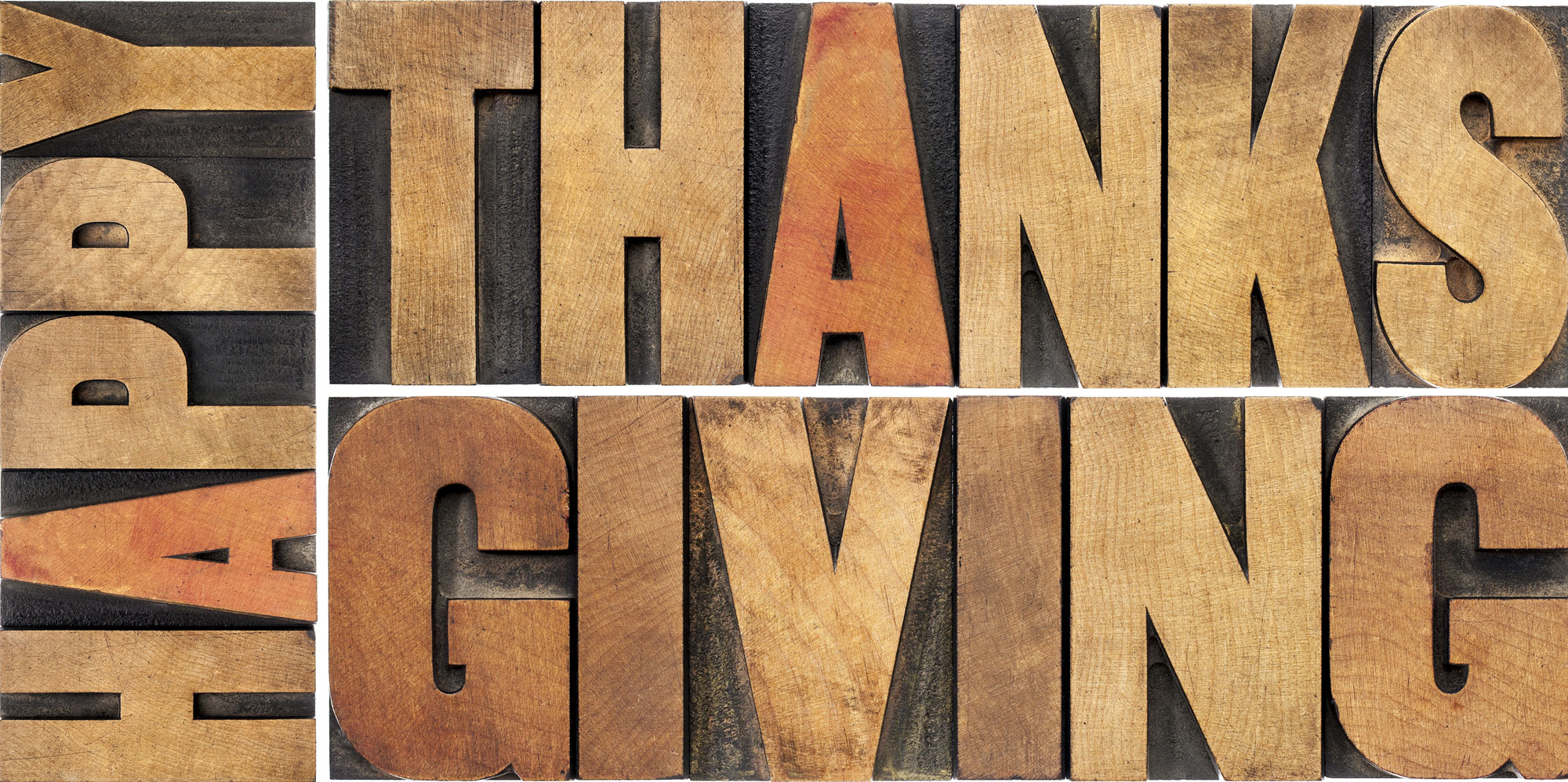 This week's reflection point:
My wife shared with me recently that when she wakes up each morning she says a prayer for being grateful for what she has. I can understand why she may feel that way since I am the first one she sees. It also occurred to me that no matter what challenges we face or adversities we have yet to overcome, having this daily mindset of gratitude is a fabulous way to start another great day.
So in the spirit of tomorrow's Thanksgiving holiday and my gratitude, here is my short list:
I am thankful for:
Love of family
Support of close friends
Client relationships and trust
Incredible talent, creativity and innovation of my Team at The Chad Barr Group
Wisdom of colleagues and trusted advisors
Opportunities that this great country has afforded me
And of course I am grateful to YOU for sticking with me.
Thank you for your friendship and Happy Thanksgiving!
Chad
This week's tip: Start each day with the hope for greatness and with gratitude for all the blessings that fill your life.
Raising the Barr is a weekly memo, which is always pithy, powerful and succinct. It focuses on innovative ideas by maximizing your life and business while leveraging strategy, content, technology and the web, to help you transform the success.
You may subscribe and encourage others to subscribe by clicking here.
Privacy statement: Your email address is never shared with anyone for any reason.
Check out my podcast series called Raising the Barr on iTunes.
If you'd like to reach me email: [email protected]
or call my direct line: 440-394-8004
https://www.thechadbarrgroup.com
© Chad Barr 2014. All Rights Reserved.