"I have used Chad and his team for development of 3 websites over the past 10 years. Last year he did a complete overhaul of my site and helped me create outstanding podcasts and content for my site
www.TheWatershedGroup.com
.
I have had tremendous response from my site from potential clients and current clients. Chad is a delight to work with, extraordinarily professional, perceptive, thoughtful and very responsive.
He has a gift of helping people discover their gifts within and bringing them to the forefront. I trust Chad to give me honest feedback and great professional advice not just for my website, but for my business decisions as well. He has been a tremendous asset to my success."
"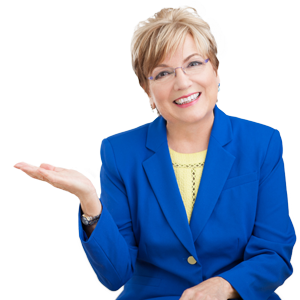 Patti Moore
Case Study
The Chad Barr Group built a new site, a platform for content, and a plan for thought leadership to help take Patrice Moore's consulting business to the next level.
Challenge
When Patrice Moore launched the Watershed Group, a consulting business based on hospice concepts of care, she needed to establish credibility for the company. Without a strong web presence, Patrice struggled to brand herself as a global expert in organizational growth and design. She wanted a powerful web strategy that introduced her to new clients around the world.
​Solution
Chad and his team listened intently to Patrice's wishes for her business. They learned all about her company, and came up with a brand new site design, a plan for content creation, and a blueprint for building credibility in her field. Through several sessions together, Chad helped Patrice to see what other top thought leaders were doing, and enabled her to follow suit. In the end, the Watershed Group came away with a word-class website and a powerful web strategy to market Patrice globally.
​Impact
Since working with the Chad Barr Group, Patrice runs a more professional business and enjoys more credibility in the industry. Patrice has also gained confidence in content creation, as evidenced by her newfound talent for creating compelling podcasts. She notes that Chad has helped her to think strategically about her business, encouraging her with kindness but always challenging her to strive for more. Today, Patrice has a powerful web presence that represents her well to prospective clients around the globe.