"I had an old, tired and boring website which no one ever visited. I got calls from referrals but not from my site. When I worked together with Chad and his team at the Chad Barr Group things started looking up. Students and parents were seeing what I offered and brides and grooms were filling out questionnaires, my phone started ringing and my calendar was getting crowded!
The team at the Chad Barr Group listened to what I wanted and understood the brand that complemented my personality. I'm so grateful for the ease at which it all came together and I continue to get so many compliments on my site."
"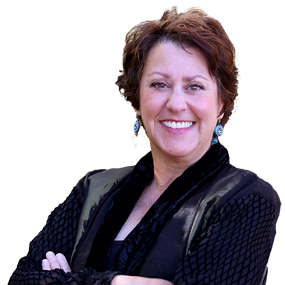 Laurel Barr
Case Study
After years of working at synagogues, Cantor Laurel Barr went out on her own as a personal cantor(cantor on the go)—but first, the Chad Barr Group built her a world-class website and a powerful online presence to connect with her community.
Challenge
An extraordinary singer and pianist who grew up admiring Barbra Streisand, Cantor Laurel Barr has always used her musical gift to guide people through spiritual journeys. And to now echo the comments of many of her congregants: "She sounds better than Barbra!" After nearly 30 years as a musical director, educator, and cantor at two synagogues in Cleveland, Laurel stepped down from the pulpit to pursue an enriching path to reach in a new and more personal way.. She had vast experience officiating Jewish life cycle events—including Bar and Bat Mitzvahs, both Jewish and interfaith weddings, religious education for children, baby namings, and funerals—and wanted to continue to serve her community outside of the synagogue walls. The challenge was that Laurel needed a web presence that could articulate all she had to offer. Her existing website was very old and failed to showcase her personality and the full breadth of her services.
​Solution
Who better to build Laurel a powerful web presence than her own husband, Chad Barr? It just so happens that Laurel has been married to Chad since 1979. With this auspicious start, Laurel began working with Chad and his team to build an online presence that represented her many talents and services. The goal was to create an interactive website that offered a wide range of valuable, exciting knowledge to both existing and potential clients. This included a blog; an extensive catalog of videos showing Laurel performing at concerts and leading services; an online store where visitors could purchase Laurel's music; and a host of inspirational resources. In addition, the Chad Barr Group created a "Kid's Korner" on Laurel's site, which showcased her vibrant, funny videos that teach stories from the Torah to young children and their families.
​Impact
Today, Laurel has a powerful web presence that accurately conveys her personality, her many talents, and her services to people around the country. She now receives many phone calls from clients who find her online. Compelled to reach out to Laurel after exploring her site, these clients always compliment her online presence and feel strongly about having her involved in their life cycle events. In addition, Laurel now has a world-class platform to create interactive videos for kids and their families, to stay connected with her community through blog posts, and to continue to share spiritual journeys with people long after they first work together.