"Chad has completely transformed the way I think about using the web to communicate with potential clients. But the best part of working with Chad is that I have a higher energy level at the end of every call than I did at the beginning. We accomplish something meaningful and that inspires me to press forward on my next objective. My respect and admiration for Chad gas grown with each interaction."
"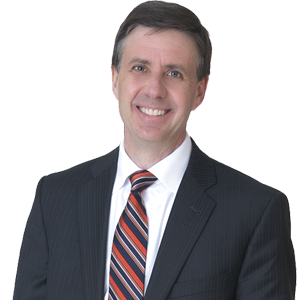 Ken Homza
Case Study
Ken Homza turned to the Chad Barr Group to build a new site, establish credibility, and develop content for his unique financial consulting business.
Challenge
Ken Homza, a fractional CFO with a unique approach to financial consulting, needed a better site and a dramatically improved web presence. As he worked to grow his business, Ken was hindered by an unappealing website that failed to articulate his services in a compelling way. In addition, Ken knew that he needed content on his site, but had no idea how to develop it.
​Solution
Ken reached out to the Chad Barr Group because he admired the company's holistic approach to web presence, marketing, and site development. The Chad Barr Group began by building Ken an intuitive, vibrant website. This site served as the heart of Ken's Digital Empire, which Chad and his team developed next. By working closely with Ken to write a plethora of provocative, powerful content, the Chad Barr Group created a vast repository of intellectual property for Ken.
​Impact
Ken's new site immediately increased his credibility as a fractional CFO, and helped his business, Homza, achieve greater visibility. In addition, the new site clearly articulates Ken's services and expertise to potential and existing clients. Visitors to his site can now easily reference an impressive library of content to answer their questions and pique their interest. This quick access to valuable content sets Ken apart from his competitors. Chad and his team have also helped Ken to maintain a steady flow of new content and business initiatives. In particular, Ken notes that Chad infuses Homza with a tremendous sense of momentum and excitement. As Ken recently told Chad, "I always end our calls with more energy than when I started!"