"In just a few months, the new website and newsletter made a significant positive impact on my consulting practice. I'm seeing the effect of increased "marketing gravity" — my name is getting out there, the traffic to my site has increased by 73% and potential clients are now contacting me!"
"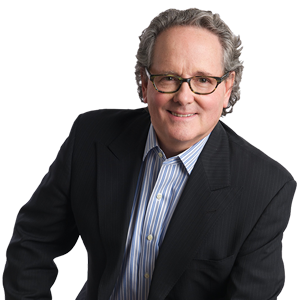 Michael Couch
Case Study
With a brand new consulting firm to launch—but little web presence or name recognition—Michael Couch handed the reins to the Chad Barr Group for a revamped site, a new strategic direction, and better visibility in the market.
Challenge
After 30 years in the corporate world, Michael Couch was ready to start his own business. He set out to build a consulting firm from scratch, eager to launch a company that could help other organizations grow stronger. At the time, however, Michael had little name recognition in the world of business consulting—and he had an even smaller web presence. No one knew Michael, or what he could do to dramatically improve businesses. He tried to build a site, but ended up having a disastrous and costly, time-consuming experience working with the wrong people.
​Solution
Finally, Michael turned to the Chad Barr Group to take the reins of launching his company, Michael Couch & Associates. Before focusing on the site, Chad and his team sat down with Michael to discuss the business and its strategy and brainstorm about the various offerings and components of his new business. Chad asked a lot of critical questions; Michael came up with great answers. Through this process, Michael Couch & Associates gained the clarity of his value proposition, marketing and strategic direction. The Chad Barr Group then built a world-class site for Michael, including a robust repository of content, a blog, a mobile site, a newsletter, and other multimedia content.
​Impact
Within one month of the site's initial launch, Michael acquired a new client, which immediately paid back his investment in the Chad Barr Group. This amazing ROI has continued, with more clients finding Michael Couch & Associates through its powerful online presence. Michael also notes that Chad and his team dramatically improved his marketing strategy through their efforts. As he puts it, "The Chad Barr Group didn't help me build a website; they helped me build a strong web presence to transform my business and achieve remarkable results."