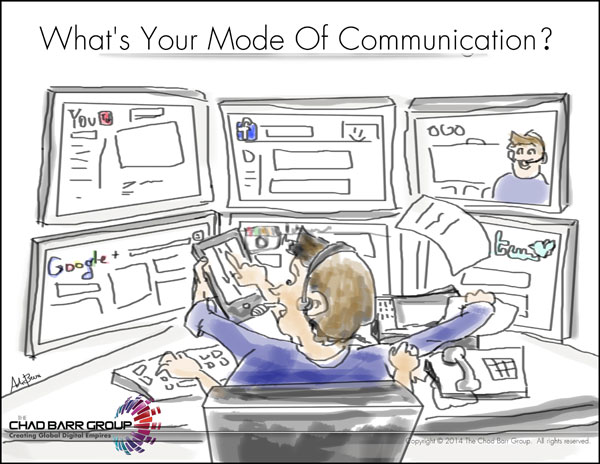 This week's reflection point: I've come to realize that my son rarely answers when called on his mobile phone but always replies to texts. Similarly, I've observed that some of my clients prefer to communicate via phone, some primarily by email, others, when possible, in person, or via text, some via the social media platforms, and many via Skype, Google hangouts and the like.
It's obvious that individuals have many different partialities as to the way they like to communicate.
Therefore, I recommend that you embrace and enable as many modes of communication available to you that fit the preferences of your target audience.
This week's tip: How easy is it to connect with you? Are you communicating and leveraging the many varied channels available to you?
Raising the Barr is a weekly memo, which is always pithy, powerful and succinct. It focuses on innovative ideas by maximizing your life and business while leveraging strategy, content, technology and the web, to help you transform the success.
You may subscribe and encourage others to subscribe by clicking here.
Privacy statement: Your email address is never shared with anyone for any reason.
Check out my podcast series called Raising the Barr on iTunes.
If you'd like to reach me email: chad@cbsoftware.com
or call my direct line: 440-394-8004
http://www.thechadbarrgroup.com
© Chad Barr 2014. All Rights Reserved.